Trips to the beach are pretty much non-existent here in the desert southwest, but there is still a need to travel light and this upcycled menswear shirt cuff is just the ticket!
For trips to the beach I don't like packing my heavy leather wallet – filled with extra things I don't need for an afternoon of swimming. Here's a small and light coin purse made from the cuff of an old menswear shirt – it's just big enough to hold some cash and a driver's license. These are great for kids too – to hold ice cream money and beach or pool passes – or for Dad on Father's Day to hold his iPod nano.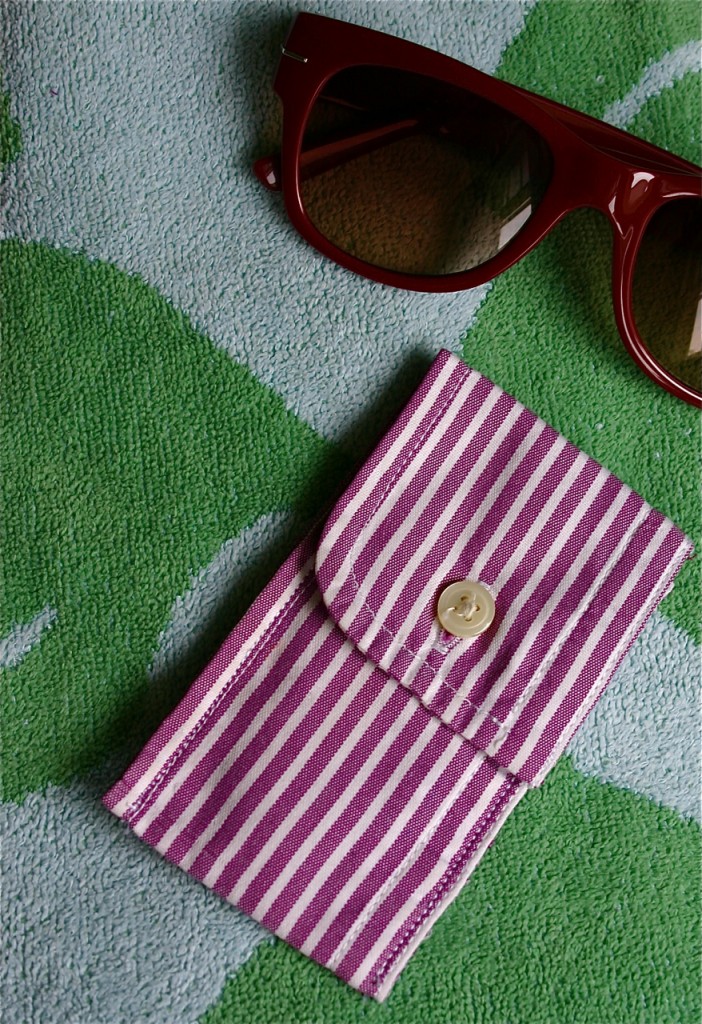 A coin purse is made from the cuff of a menswear shirt.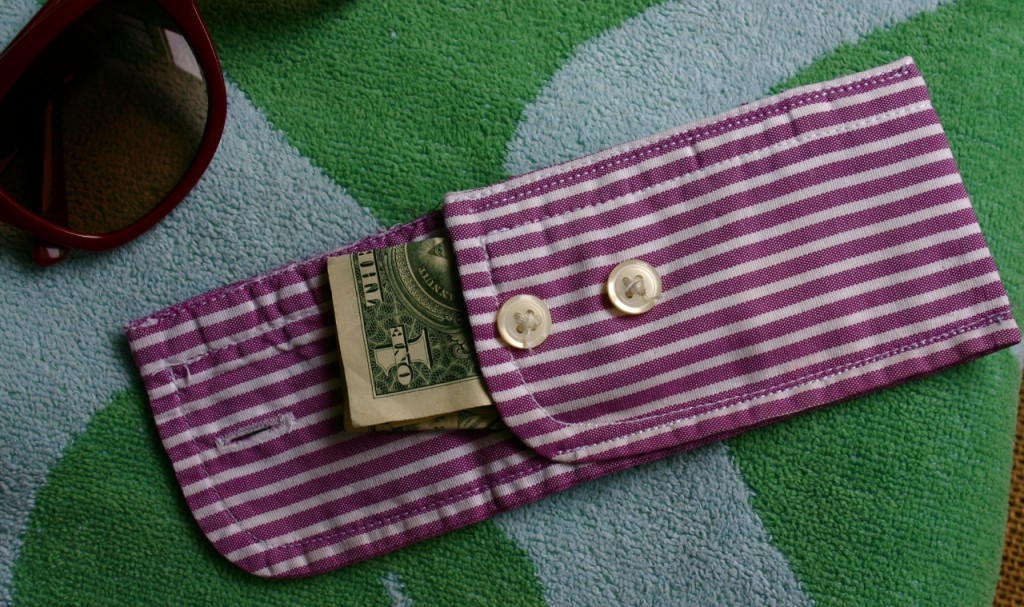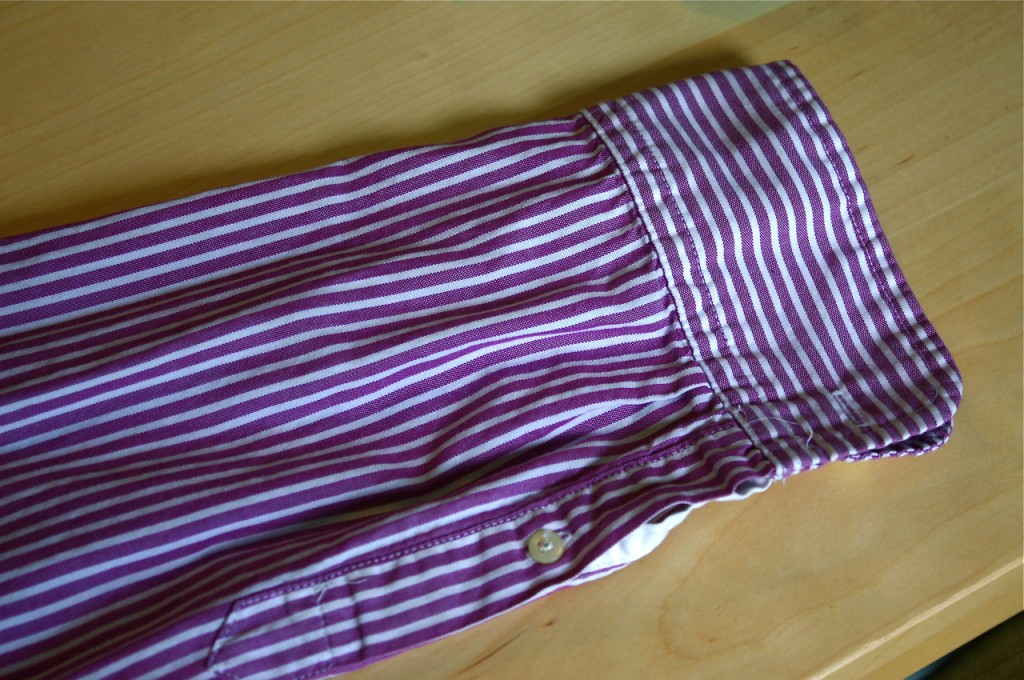 You'll need an old menswear shirt.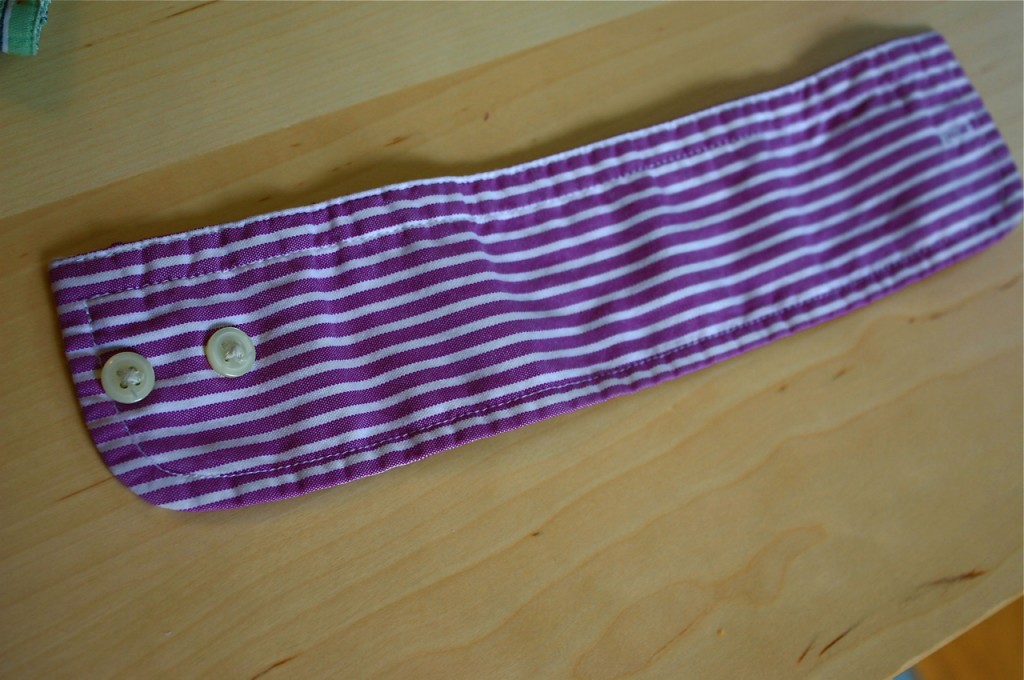 Cut off the cuff.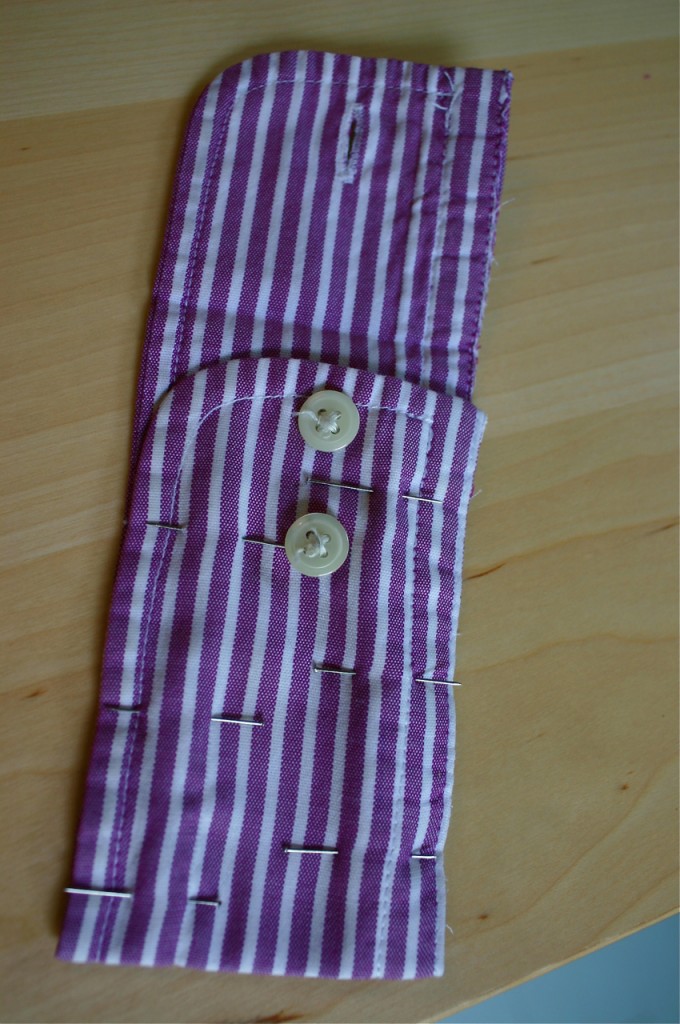 Fold cuff in half so that the buttonhole side is longer than the side with the button. The longer side should fold over and the button hole and button should meet. Pin in place.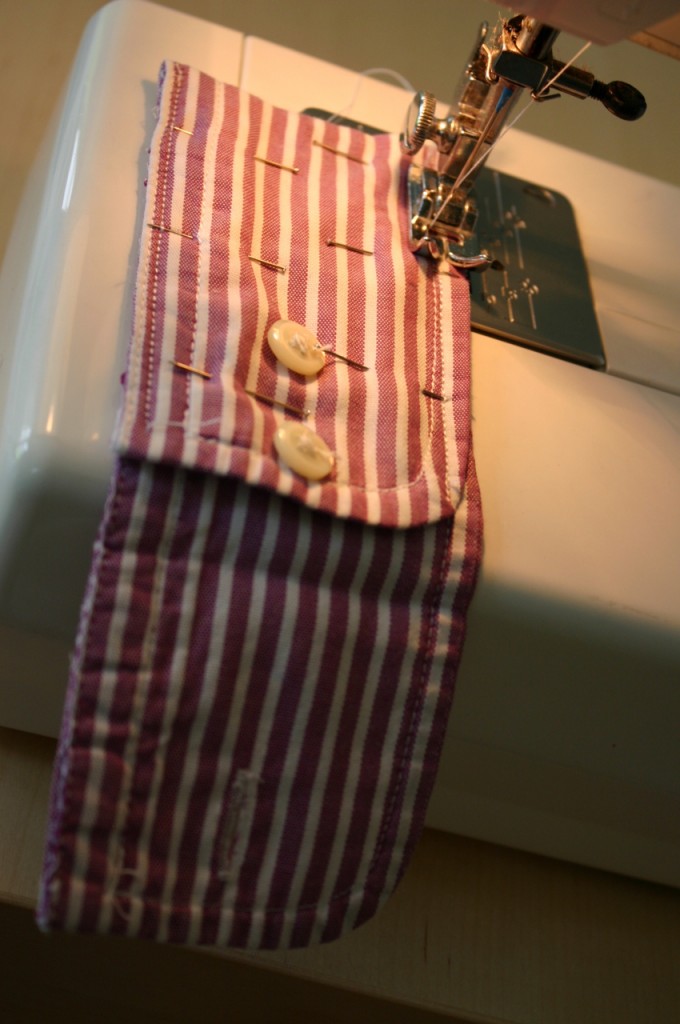 Stitch the sides closed.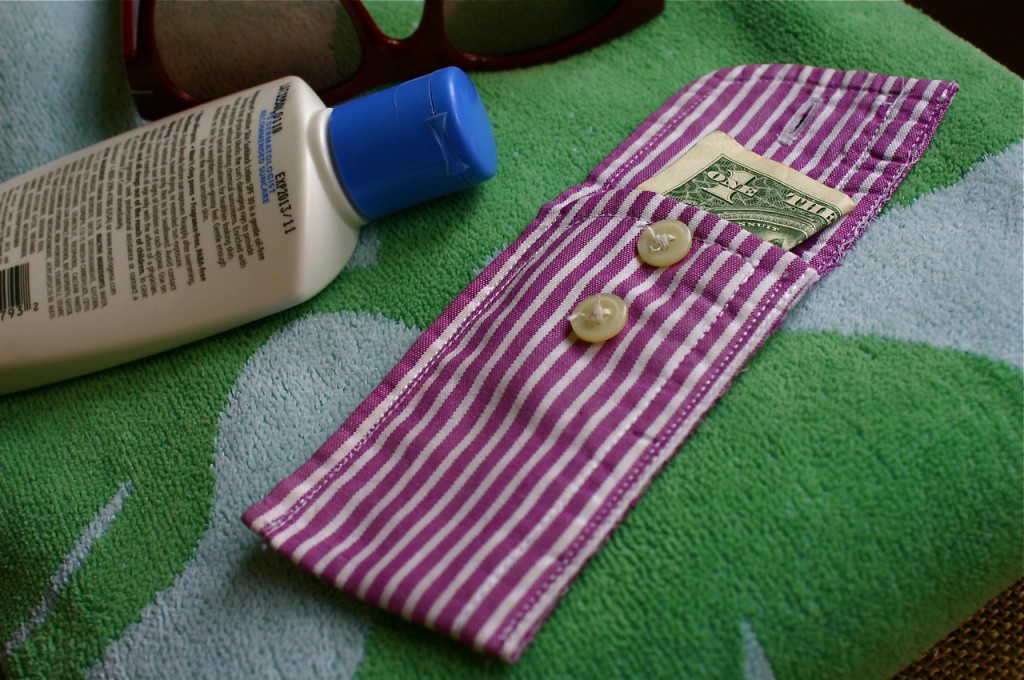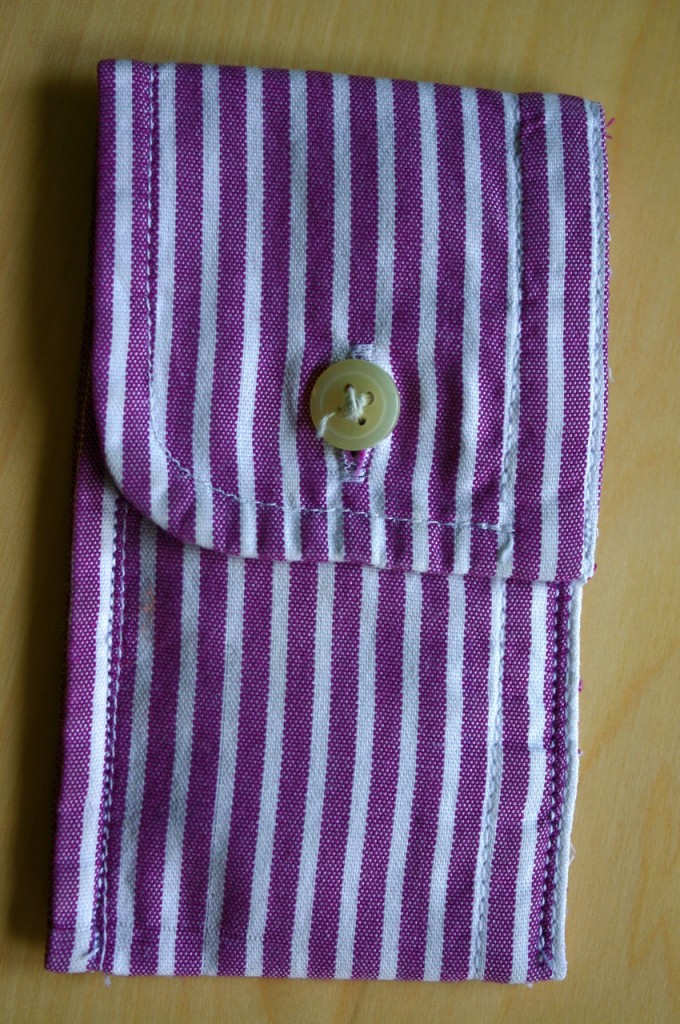 You could also use these as a gift bag for a piece of jewelry.